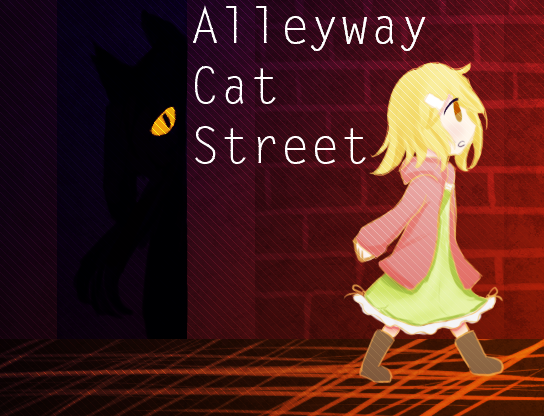 Alleyway Cat Street
A downloadable game for Windows
Alleyway Cat Street is a story about a girl name Ava, who lost both of her parents and is currently living with her aunt along with her cat, Edger. One night, Edger went missing. That's when the journey begins. What mystery and secrets unravel at the midst of the night. Will she be able to find Edger and bring him home? Or will she lose him forever?
Creators Note: This is the first time I made a game that goes public. Apparently, at first this was suppose to be a short game, but I went overboard with the story and made it longer instead @_@..so hopefully you enjoy and if I forget to credit anything or there is a problem with the game, please let me know.
What's included in the game is that there will be 4 endings and there will be a BONUS room.
Hope you all enjoy, and thanksuu~! ^-^